Hey hey! Happy Friday! We've made it to the end of the week once more, yay! It's been a busy but mostly quiet week around here, how has yours been?
I thought you might get a laugh from one of my cats, Riley. He likes to hide behind the curtain in the bedroom at night, when he knows I'm getting ready to kick him out. I don't let the kitties stay/come in the room overnight, I'd never get any sleep otherwise, lol. But if he's hiding and can't see me, then obviously I'll never find him, right??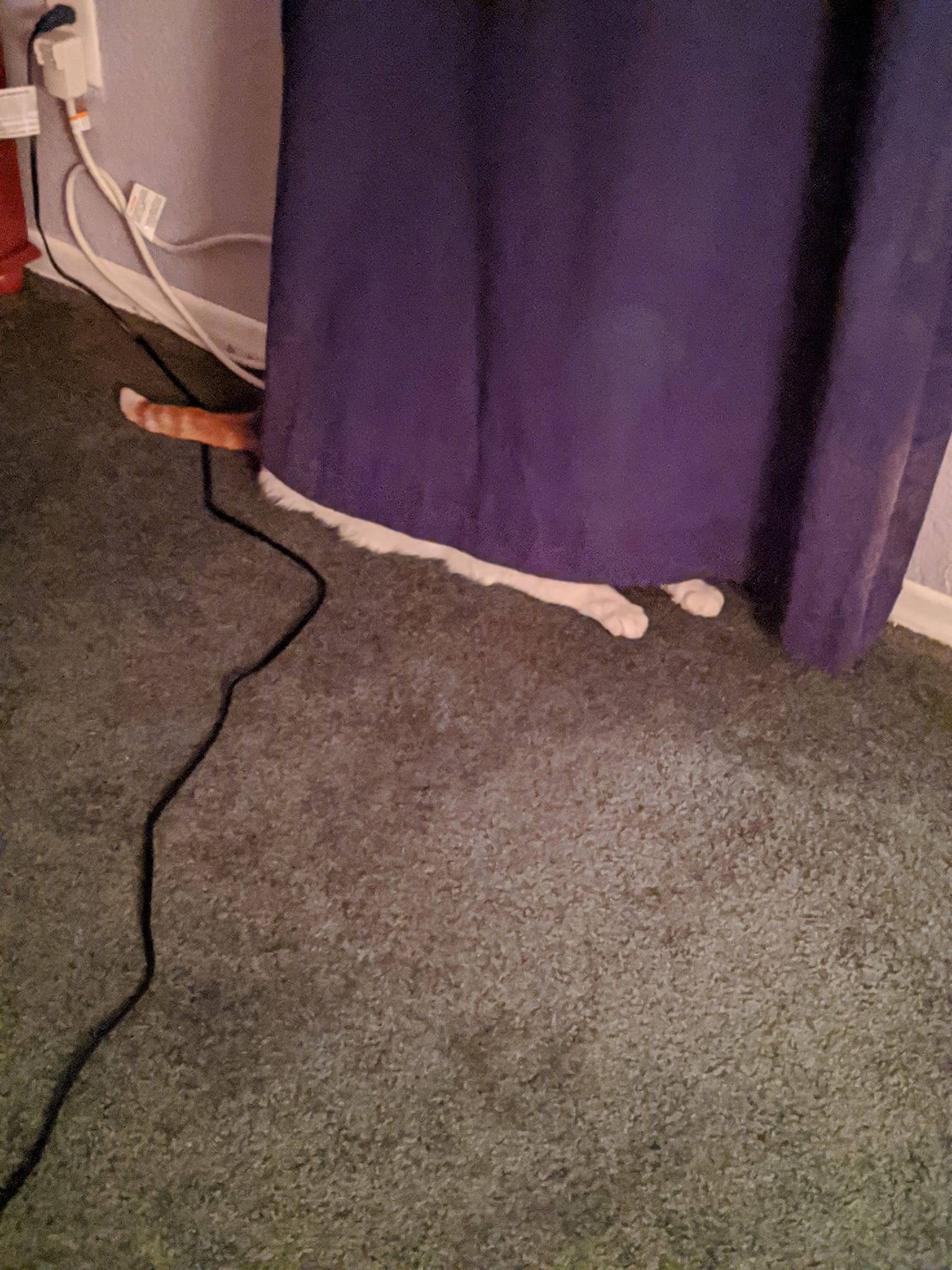 I think he needs to practice a bit more before he gets that hiding thing down…but he sure is cute.
Many things going on the low content world as always, here are a few things you may be interested in…
---
1. April of Niche Starter Packs and Your Essential Toolbox has released the Spring 2021 Content Creation Collection Toolbox today! This is another terrific bundle of products filled with So Much Value. Over 40 vendors have contributed more than $1,600 worth of products — and you can get them all for just $39.95. Yes, that's it! It's an absolute steal. As always though, you only need to actually download what will be useful to you, don't be overwhelmed by all the awesome choices. 😉
My contribution to the bundle is a collection of pretty spring frames with commercial use rights, that you can use for journals, planners, puzzles, and more.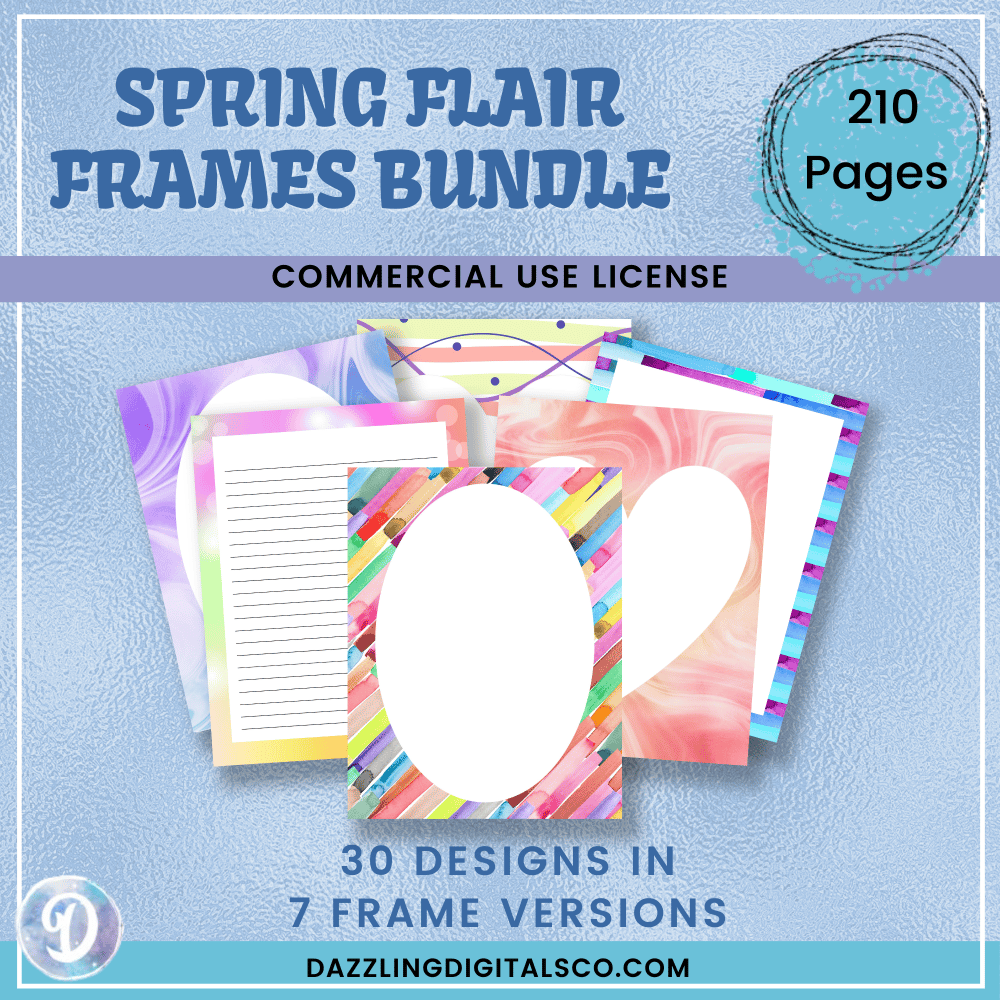 ​This offer is only available until the end of the day on Wednesday, March 17 (but you'll have until June 30 to download everything).And, if you buy using my link, my bonus for you is 50 digital papers — 25 chalkboard grunge and 25 floral grunge — that you can use for whatever you want. A link should be in your member area on WarriorPlus after purchase, but let me know if it doesn't show up.
≈≈≈≈≈≈≈≈≈≈
2. The Homepreneur's Adventure Virtual Summit is coming next week! An awesome mastermind which I'm a part of is putting on a Virtual Summit for Homepreneurs next week from Tues-Fri, and we have a terrific lineup of speakers and round tables that you're going to love — all for free.
But to kick it off this week, we have the Ultimate Virtual Swag Bag, packed with 40+ products valued at over $1,000 — also all for free! There's guides and kits and planners and stickers and covers and checklists and worksheets and journals and templates and alllllll sorts of things that you can put to use. Register to get the Swag Bag, and you'll also be registered for the Virtual Summit at the same time. Or maybe it's the other way around. 😉
​Check it out here, and don't forget to add the Virtual Summit to your calendar!
≈≈≈≈≈≈≈≈≈≈
3. Cindy Bidar is running a flash sale on her course, Lightning Fast Launches, this weekend. This is perfect for you if you're overwhelmed with all the pieces and parts that go into launching a digital product. It covers must-have elements like how to set up a sales funnel, how to make taking payments super easy, how to create marketing materials and more.
​Get it here for 50% off with code LAUNCHFAST through Sunday, March 14.
≈≈≈≈≈≈≈≈≈≈
4. Di at PLR Planners is having a flash sale on a big bunch of texture template packs this weekend. These templates are perfect for making new digital papers and other products.
See the available template packs here, and get 30% off with code SPLASH30 through Monday, March 15.
≈≈≈≈≈≈≈≈≈≈
5. Alice at Publish for Prosperity has a new package out, the Self Love: How to Give Yourself Everything You Ever Wanted Report + Planner Pack. This pack includes a report, planner, social media graphics, and more, for just $11.95.
You can also first check out 5 free related Self-Love Articles if you're still not quite sure if you want the whole thing. 🙂
So go check out the free Articles Pack here or the full Report + Planner Pack here, before this launch offer goes away on Tuesday, March 16.
≈≈≈≈≈≈≈≈≈≈
6. Karon at Marketing Words has some great info on getting started with passive and affiliate income in her blog post, How to Grow Your Passive Income & Affiliate Marketing Income. Check it out to pick up some nifty tips if you're looking to get into either or both of those income sources.
≈≈≈≈≈≈≈≈≈≈
7. Jan at Simple Happiness has launched her PLR store, yay! Jan is one of my friends in our Kitchen Sink mastermind (the folks bringing you the Virtual Summit I mentioned above), and I'm so happy for her that her store is launched.
Even better, to celebrate she's offering a freebie to her friends and friends' friends — that means you too! 🙂 Get her gorgeous 30 Day Gratitude Journal absolutely free, with code HAPPINESS.
---
Alrighty, that's all I have for you today. Need to get a bunch of things done before the Virtual Summit next week, but I may try to take the weekend off anyway…we'll see. 🙂 I probably won't send another newsletter out before Monday so if you're in the U.S. (where applicable) and anywhere else it applies, don't forget to change your clocks this weekend — Spring Forward! Ohhhh it's going to be dark in the mornings again…ugh. But lighter longer in the evening, yay. Can you tell I'm conflicted on whether this is a good thing?? Ah well, I'll adapt as I do every time.
Have a spectacular day!
And thanks again for being here, I appreciate you. Remember – life is short, so do something fun!