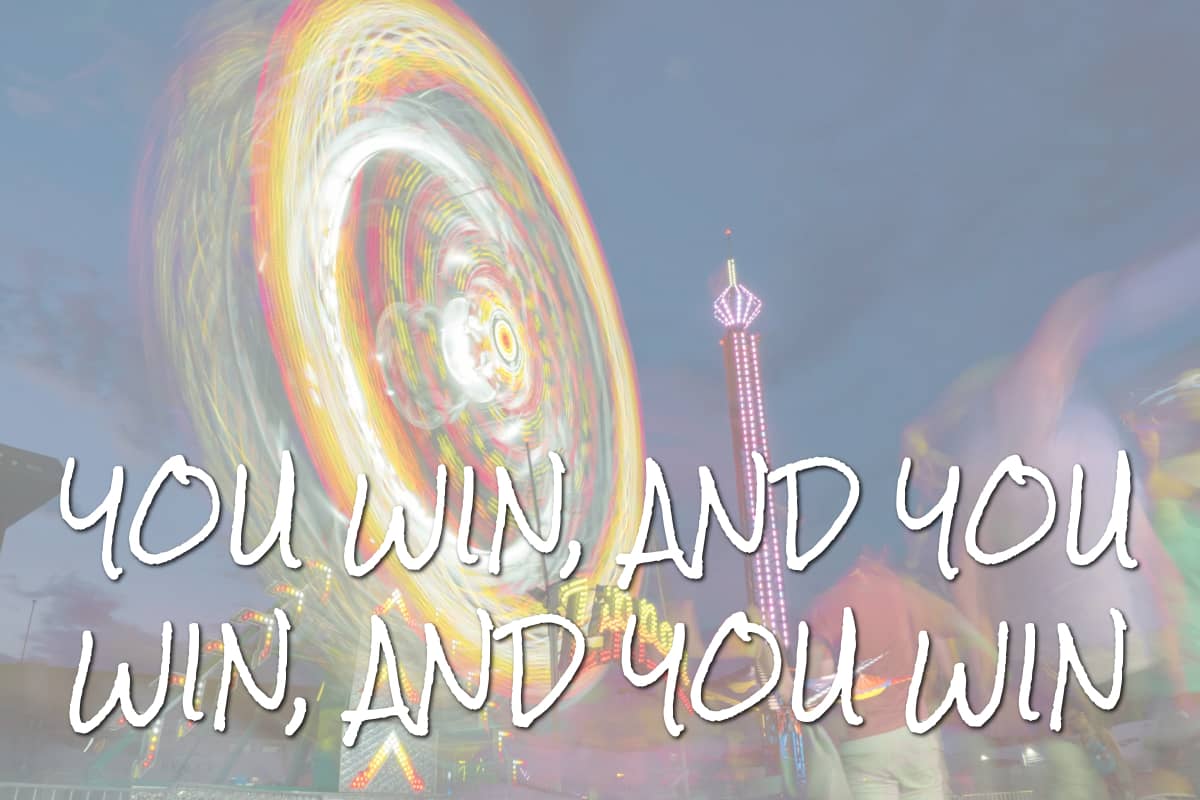 Hello hello! Happy Thursday! How's your week been? The weekend is in sight, though if you're your own boss like I am, you may not really take "weekends" off. Even if you have a family and other commitments, it's just so easy to sneak off "just for a minute" to take care of something, and find yourself not looking up again until three hours later. 😆
It's funny how it doesn't seem quite so much like work, when it's your own work. Not to say there's no work and deadlines and stress involved (oh boy, are they!), it just feels different. Nothing like it!
There is a LOT going on in the low content world this first week of June, so I'm going to jump right in…
---
NEW – Rayven at Color Monthly PLR is hosting the 3rd Annual PLR & Printables Bundle Extravaganza starting today! You'll be seeing a lot about this in your email the next 10 days, because there's a ton of sellers participating in it – and yes, I'm one of them. 😁
This bundle is perfect for anyone in the coloring books, journals, printables, or other low content niche. You can choose to invest in the basic bundle which comes with all the PLR goodies. That's over $1300 in PLR you can use. Or you can opt to go with the deluxe bundle, which includes all of the bundle goodies AND also has expert trainings.
And, if you buy through my link, you'll get my bonus of 50 additional vintage watercolor digital papers, which are complementary to the Vintage Watercolor Papers and Frames Set that is my entry in the bundle!
Don't get overwhelmed by the huuuuuuuge amount of products offered, download what you're pretty sure you're going to use and don't worry about the rest. You do have until July 31 to download what you want.
​Check out everything here, it's $37 for the Basic Package and $67 for the Deluxe Package, and available through Sunday, June 13.
≈≈≈≈≈≈≈≈≈≈
NEW – Alice at EKit Hub has another fantastic package out today, the Wealth Mindset EKit. This EKit includes poster graphics, 2 journals with cover sets, and 2 card decks.
You can also first check out a free related Wealth Mindset Poster if you're still not quite sure if you want the whole thing.
So go check out the free Wealth Mindset Poster here or the full Wealth Mindset EKit here, before this offer goes away on Tuesday, June 8.
≈≈≈≈≈≈≈≈≈≈
NEW – Jenn and Ruthie at Use PLR have revamped their monthly Training Club a little bit and reduced the price to make it more accessible for more people, yay! For just $27/month, you get:
5 day challenge on the monthly topic. This consists of 5 daily emails with tips and action steps for members. Sometimes there are also worksheets.
Guide + Workbook. This includes a guide and worksheets that go in depth on the monthly topic, helping members plan, set up and implement the topic's goals.
Training. This will be a training from a guest expert or Ruthie and Jenn where members can join them live and have early access to the recordings before they release it on their YouTube channel.
June's topic is creating your social media plan, and using PLR to do it, so this is a great time to join.
See more details here, and join now for just $27 a month.
≈≈≈≈≈≈≈≈≈≈
NEW – Piggy Makes Bank released their main June business product, Quarterly Planning for Maximum Productivity. This looks like a great product for learning to be productive by planning out your business schedule quarterly – or teaching your customers the same.
As with most of their membership products, this is set up as a challenge, with 30 articles, 30 emails, an ebook compilation, 30 social media posts, their handy "How to Run an Email Challenge" guide, and an ebook/workbook.
​Check it out here, and get $40 off with code Quarter (end date unknown, but probably until Sunday or Monday next week).
≈≈≈≈≈≈≈≈≈≈
NEW – Carmen at Simply Couture Designs has come out with a new training, Design and Create Printables with Canva Course. The course teaches how to design and create printables from scratch using the free version of Canva, as well as incorporating color palettes in the printable design, converting a printable to a fillable PDF, and more.
There's a lot that can be done with Canva that many people prefer over more expensive and complicated programs like Photoshop and Affinity, and Carmen goes through a lot of tips and tricks that she's found.
​Get more details here, and save $50 (no coupon needed) through Sunday, June 6.
≈≈≈≈≈≈≈≈≈≈
ONGOING – Karon at Marketing Words has a special on her popular Making Money With Freebies course. You can use the training as an affiliate to learn how to promote other products, or tweak it a bit as a low-content or printables publisher to develop new products you can sell or give away as lead magnets to grow your list.
See it here, and get 40% off with code MMWF40 through Sunday, June 6.
≈≈≈≈≈≈≈≈≈≈
ONGOING – Maureen at Color Me Positive has 8 coloring packages of giraffe and seaworld images up for sale, these were previously bonuses so you may have some of them already.
​Check them out here, and save $17 off each one (no coupon needed) through Friday, June 4.
≈≈≈≈≈≈≈≈≈≈
ONGOING – April at Niche Starter Packs has daily deals, celebrating her son, DMan, turning 12, with her $12 Deals For 12 Days Birthday Bash.
Each day, 2 products will drop to just $12. All the products are listed on the page already but the prices won't drop until the day shown.
Go check them out, and don't forget to go back daily as well, and pay just $12 per bundle (no coupon needed), through Tuesday, June 15.
≈≈≈≈≈≈≈≈≈≈
ONGOING – April, on her other site Dragonfly Design Lab, also has the Canva Lead Magnet Design Kit: Spring Bloom. This kit includes a 27-page Canva Template and 20 Promotional Canva Template Graphics in a pretty spring design.
​See what's included here, and get it for just $19 (no coupon needed) through Tuesday, June 8.
---
Whew! Alrighty, that's all I have for you today. That was a lot! Now I'm going to get a few things done and see what trouble I can get into also. 😉
Have a spectacular day! And thanks again for being here, I appreciate you. Remember – life is short, so do something fun!