Hey hey hey! Happy Friday! Once again this week has just zoooooooooooooooomed on by. Blink and you miss it, amiright?
A terrific new bundle of products went on sale yesterday and I've totally spaced out on sending you the final info on it, although I did mention it earlier this week. So, let me get that to you in case you've missed it, shall I? 🙂
The awesome and talented Ruthie of Ritchie Media has launched her 3rd Annual Low Content Bundle Sale which contains oodles of products, including journals, coloring pages, planners, graphics, and more.
These great items range in value from $27 to $47 each, with a total value of more than $1,000 – all for the low price of just $27. With over 30 vendors participating, you're getting everything for less than $1 each!
There's also a Deluxe version available, where you can get recordings of the amazing Round Table discussions that were held earlier this week with some of the best in the business, as well as additional trainings and products.
My entry into the Basic Bundle is this bundle of Valentine Frames, which can be used for journals, planners, puzzles, and more – and aren't limited to just Valentine's products.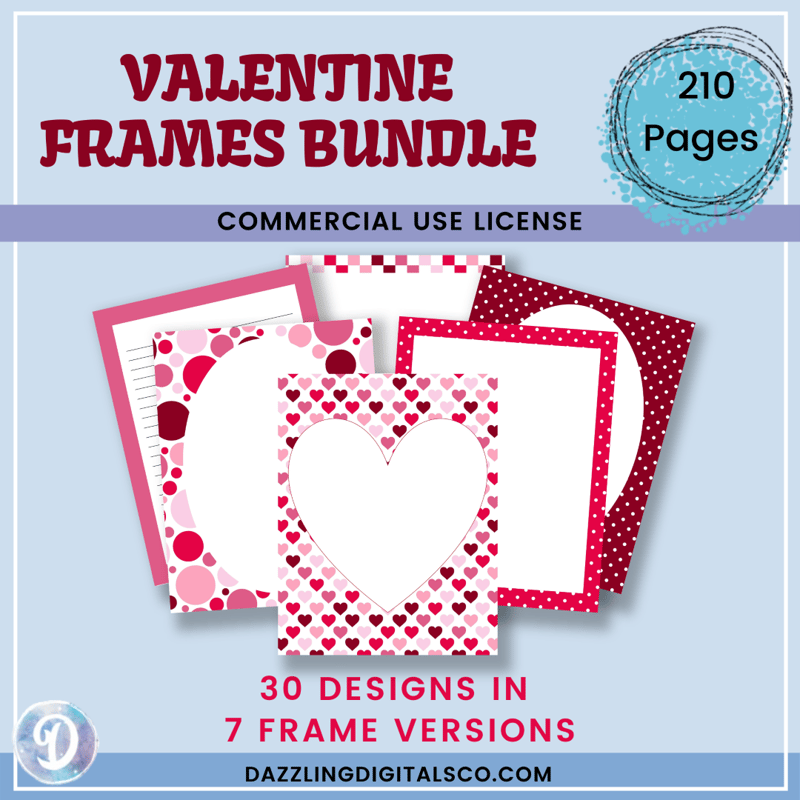 So go check it out now, and take advantage of this awesome opportunity before it disappears after next Wednesday, January 27.
---
Alrighty, that's all I have for you today. I'll be back again soon with more deals, and I hope your weekend is starting out well. 🙂
Have a spectacular day!
Thanks again for being here, and remember – life is short, so do something fun!