Hey hey hey! Happy Tuesday! It's the last week of January (how?!) and there's a lot going on. I mentioned a pounding in my head in the subject line…but oh wait, that's the pounding OVER my head (which actually does result in a pounding IN my head) — I'm having a new roof put on today! The shingles and other materials were dropped off yesterday: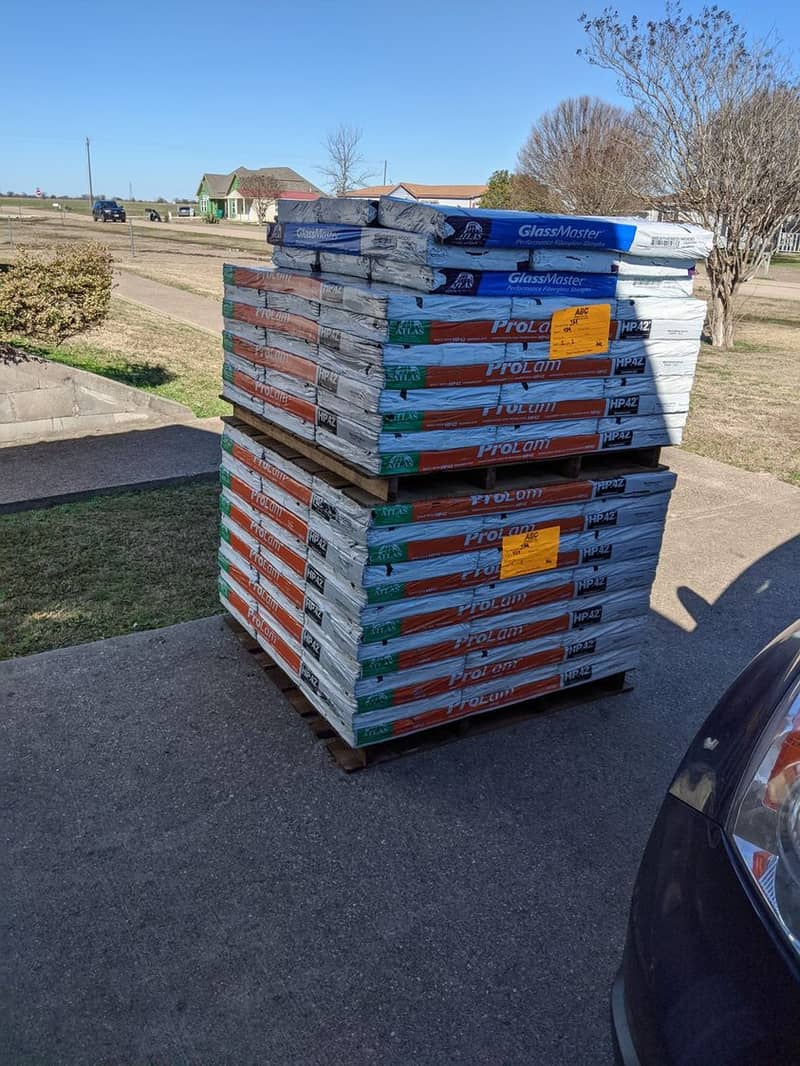 And today, they've been crawling around up there, ripping off the old and pounding away to put on the new. It's very loud. The cats are freaked…somewhat, they're getting used to it and mostly laying around or sleeping now, but get startled anew whenever the noise is suddenly directly overhead. Me too, lol.
But it will be nice to not worry about the leaks that had developed in a couple of spots in my kitchen when it rained hard. Now just have to get the inside fixed. Oh joy! The fun of being a homeowner, right?
And now for the tidbits, there's a bunch of cool things available in the low content world, so let's dig right in to some of them…
---
1. Ruthie at Richie Media has a terrific bundle of products with her 3rd Annual Low Content Bundle Sale. It contains over 30 products, including journals, coloring pages, planners, graphics and more, with a total value of more than $1,000 – all for the amazingly low price of just $27. You're getting everything for less than $1 each! Remember too that you don't have to download everything, just pick and choose what you'll actually use. But pick mine. 😉
There's also a Deluxe version available, where you can get recordings of the amazing Round Table discussions that were held last week with some of the best in the business, as well as additional trainings and products.
My entry into the Basic Bundle is this bundle of Valentine Frames, which can be used for journals, planners, puzzles, and more – and aren't limited to just Valentine's products.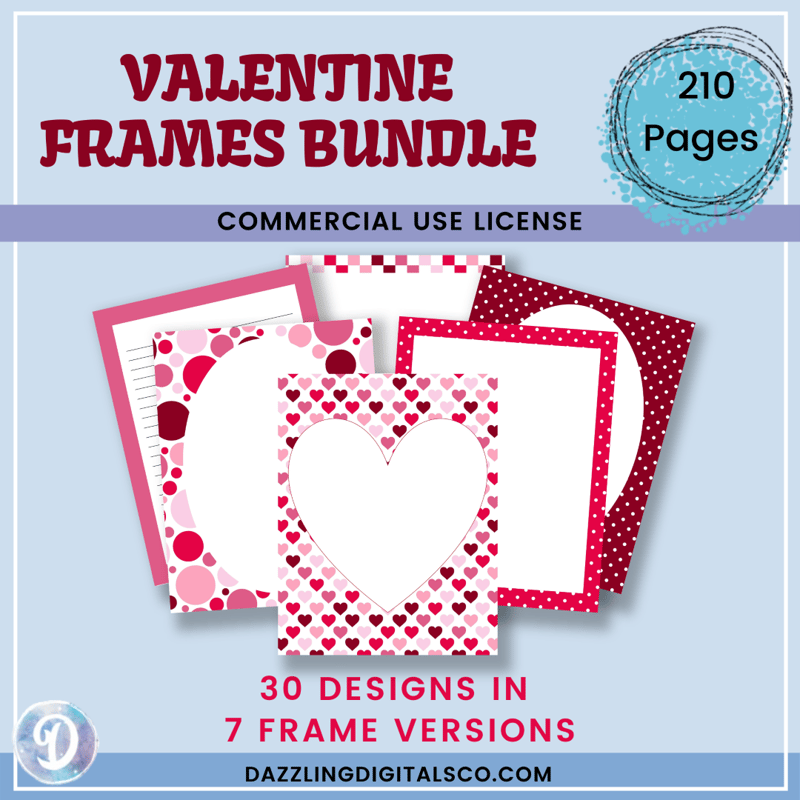 So go check it out now, and take advantage of this awesome opportunity before it disappears at the end of the day tomorrow, Wednesday, January 27.
≈≈≈≈≈≈≈≈≈≈

2. Roxy at Creative Mama Designs has a great Love-Themed Printable Bundle available that includes notecards, journals with covers, graphics, stickers, coloring pages and card decks, all for an incredibly low price of only $14.95.

Most of these designs are editable in Canva, which is becoming more and more popular as a design and editing platform for templates.

Check it out here but hurry, TODAY, January 26 is the last day to get the bundle for this price!

≈≈≈≈≈≈≈≈≈≈

3. Rayven at Color Monthly PLR has opened up her All-Access Pass membership and it's a doozy! For just $47/month, you get one new package delivered each and every Tuesday!

1st Tuesday of the Month – 35-page Monthly Theme Package – $46.50 value
2nd Tuesday of the Month – New Coloring Pages Package – $30-45+ value
3rd Tuesday of the Month – Kindness Postcards Monthly – $12 value
4th Tuesday of the Month – New Coloring Planner Package – in both colorable black and white AND full-color – $45-60+ value
That's a lot of product value, and each of those products can be split up into many many smaller products and used in soooooo many ways, giving you endless opportunities.

OR, for $99/month, you can get all of that AND her weekly group Creativity Corner Mastermind calls, which can help you learn to use not only those new products but so much more.

Learn more here, and go lock in that monthly price on the Pass before it rises on Friday, February 5th.

≈≈≈≈≈≈≈≈≈≈

4. Alice at Publish for Prosperity has re-opened the original launch price for her popular Find Your Purpose / Unleash Your Passion 4-week Ecourse. With this, you'll get detailed reports, checklists, worksheets, ecovers and more, for the original launch price of just $9.95.

You can also first check out a free related Graphics Pack if you're still not quite sure if you want the whole thing. 🙂

So go check out the free Graphics Pack here or the full Ecourse materials here, before this relaunch offer goes away on Friday, January 29.

---
Alrighty, that's all I have for you today. I'm going to hunker down with some headphones and try to get some more work done while the roofers continue to pound on top of the house and knock knick-knacks off the walls, lol. 🙂
Have a spectacular day!
Thanks again for being here, and remember – life is short, so do something fun!